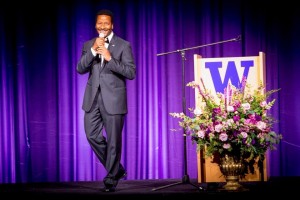 Throughout each year I do a lot of speaking engagements. I enjoy it quite a bit because it's a chance to meet with and interact with people without the filter that television imposes. I always have fun doing them but there are some events that definitely have more of an affinity for me. Recently I was asked to be emcee the induction ceremony for the University of Washington athletic Hall of Fame.
As you may know I am an unabashed Husky. So I was thrilled when they asked me to Participate. However, what I found most interesting was the chance to meet with and hear the stories of these incredible athletes who excel on a national and international stage.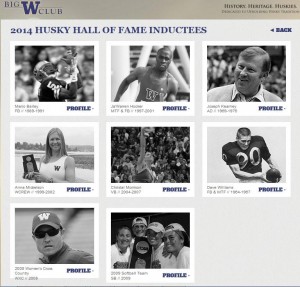 Not only was I impressed by their achievements I was absolutely floored by how well spoken and articulate they are. It kind of goes against the grain of what many people think about athletes. Which is that they are studs but not necessarily scholars. Trust me, that am is not the case.
All of the recipients gave heartfelt and impressive presentations about what an honor it is to be one of the greatest Husky athletes of all time. They also recognized the many people who helped them succeed, from parents to coaches, teachers, mentors and friends.  At the end of the evening all of the living inductees, new members and alumni, joined me on the stage to be recognized. (I actually did have a little twinge of ("What am I doing up here.")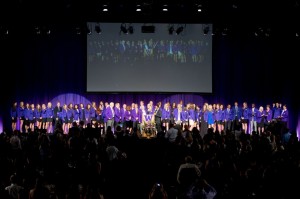 I have posted here the pictures of the latest inductees and if you'd like to learn more About the Husky Hall of Fame you can get more information HERE.
I look forward to the next chance to get out and do some more events. Perhaps I'll see you at some point, and if so, don't hesitate to come up and say hello.