WELCOME!
LISTEN!
THE NEW TRIBUTE TO SEAHAWK FANS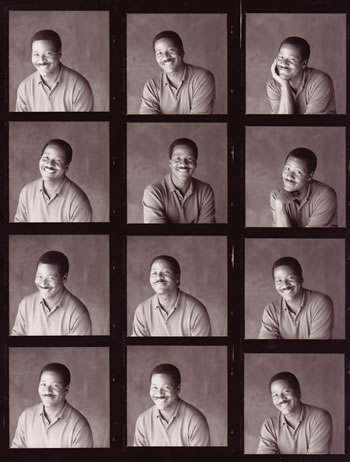 DREAM OFTEN DREAM BIG
BELIEVE IN YOURSELF
DO WHAT YOU LOVE
HAVE FUN
GIVE BACK WHEN YOU CAN
& NEVER GIVE UP
My new tribute to Seahawk Fans is on I-Tunes

Check it out.

We have reached the 45th Anniversary of the Apollo 11 Moon Landing ( July 20 1969)

The last time I saw my friend Neil Armstrong was at this Museum of Flight event a few years before he passed away in 2012. Click on the image to read more.

HERE'S WHATS HAPPENING

July: Played at Newcastle at the Mack Strong Tournament to benefit his Teamworks project charity. Sooo glad it was not raining

HERE'S WHATS HAPPENING

Never thought I would be signing a Superbowl football.

Blue Angel Memories

Here's a close up just before canopy comes down. It was Awsome!

HERE'S WHATS HAPPENING

June: Hanging with my man Maclemore just before a concert. It blew me away when he asked me for a selfie. He beat me too it!

HERE'S WHATS HAPPENING

Can't forget Ryan Lewis! This dude is crazy! (In a good way)

HERE'S WHATS HAPPENING

June: The National Academy of Television Arts & Sciences, (The EMMY people) , presented me with the silver circle award. It is given to broadcasters who have at least 25 years of service on the air and in the community. It sure made my mom proud but I was sad that my dad wasn't there to see it.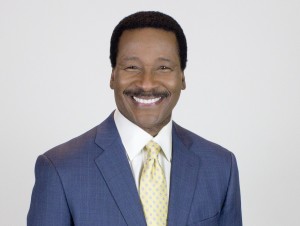 about steve
Steve is a renowned broadcast veteran with the ABC affiliate in Seattle Washington. His awards include Seven Emmy Awards, a Sigma Delta Chi Society of Professional Journalism award, New York International Film Festival Gold and Bronze Medals, National Academy of Television Arts and Sciences, American Scene Award, a "Telly" Award, the premier award honoring outstanding local, regional, and cable TV commercials and programs, and an Academy of Religious Broadcasting Lifetime Achievement Award. He has appeared more than seventy times on ABC's Good Morning America and is also part of the news team that was the 2001 and 2008 winner of the Edward R. Murrow Award for the best newscast in America. In 2004 he was inducted into the University of Washington Communications Hall of Fame.
OFFICIAL BIO EXCERPT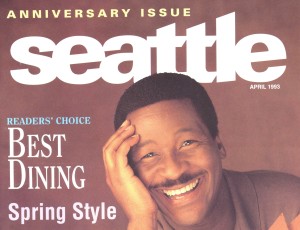 what matters
Over the years I have come to believe that our thoughts determine our actions and our actions determine our results. The six phrases I have listed above are the thoughts that I go back to over and over again, especially when times are tough or I feel like I'm losing my way. In my experience dreams are the goals that our subconscious mind is directing us to achieve. Believing in yourself is the necessary courage that it takes to pursue those goals. Often the dreams that we have involve doing something that you love. Whatever that is, it should be a part of your life, whether it is a profession or just a hobby. No matter what you do, there will be trials and tribulations that can overwhelm, but the focus on having fun no matter what the circumstances, is good for your brain and good for everyone else around you. I also believe that doing something for someone other than yourself and giving back to the community will reap rewards far beyond what you give. Finally, if it is important to you, then never give up. Life is all about the journey and the satisfaction of knowing that you never quit on yourself.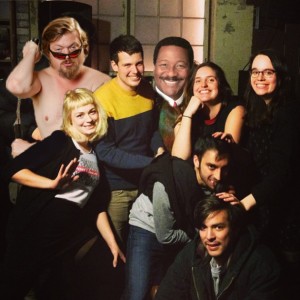 Steve Pool Comedy ! ?
You may have noticed that I have not added to the blog very much over the past couple of months. As many of you know it's been a challenging time for me, in a lot of ways. But now I'm finally feeling that I'm getting my feet underneath me again and I thought I'd get started with some comedy. Now I'm not a comedian, so imagine my surprise when I found out that there is an entire comedy troupe in Seattle calling themselves the Steve Pool Comedy Review. Despite the fact that they didn't run this past me before hand, I was still intrigued. So I went to see them. Catch the whole story in the blog.
 NEW stuff i'm posting
I'm sure this happens to you too.  You're running a little late.  You're waiting for...

Has this ever happened to you ? You come in to work and  go over to...