Like most Seahawk fans I was saddened to see that Golden Tate will be on his way to a new city. I'm sure most of you know that he was a free agent this year and chose to go to the Detroit Lions. I understand he will have a fairly prominent role and will probably catch more passes than he would as a Seahawk. We will never forget his career here.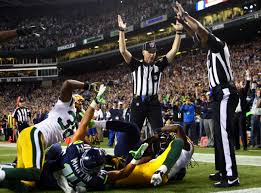 There was that wonderful and controversial catch to win the game against Green Bay, His run back of a punt that ignited the Seahawks to a win over Tampa Bay, when things were looking pretty dicey. And the fact that somehow Golden always managed to make the first tackler miss.
It's especially bittersweet since I've gotten to know Golden pretty well over the last two years. I've come to know him as a decent human being with a genuine interest in giving back to the community. We've had many conversations about life in general and specifically his life as a Seahawk. I know that he is speaking from the heart when he says that he will miss Seattle.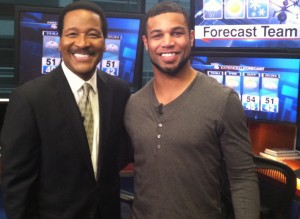 I think he knows that the magic of last season and winning the Super Bowl will be very difficult to re-create. But in our conversations he made it quite clear that he, like all football players, has a very short career and he needed to do everything he could to secure his future after football. While I know it is a loss for us I have to respect his tough choice.
I also know from our conversations that he will not be a stranger around here. I expect to see him several times over the summer and we'll be keeping in touch with each other during the next football season. With his permission I'll keep you updated on how he's doing and plans for the future. In the meantime, god speed my friend.